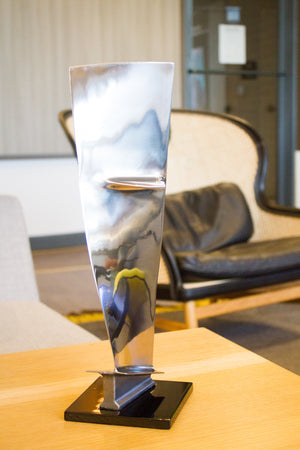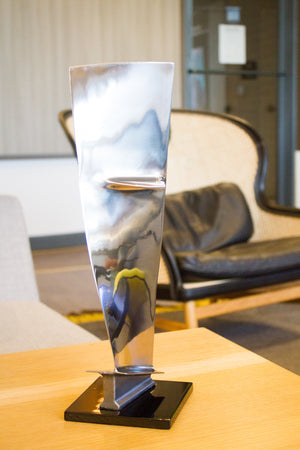 Boeing 727 Blade Sculpture
The Boeing Blade Sculpture is made out of fully polished titanium and attached to a black powder coated aluminum alloy 6062 base. Its total height is 14.5". We look forward to creating many of these exquisite Boeing Blade Sculptures for you but more importantly we hope to create a long term relationship with you!

A powder coated finish is available for $235 upon request. This price includes a "standard" color of choice. Standard colors are: White, Black, anodized silver and dark bronze. Any other color is available upon request as well.
Note: This aircraft part is subject to some minor wear and tear from years of usage. It may contain small dings. It has been inspected and is free of major dents or any serious damage.