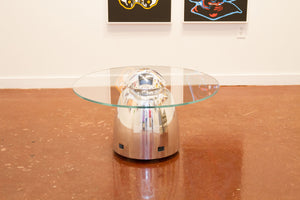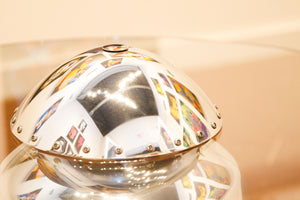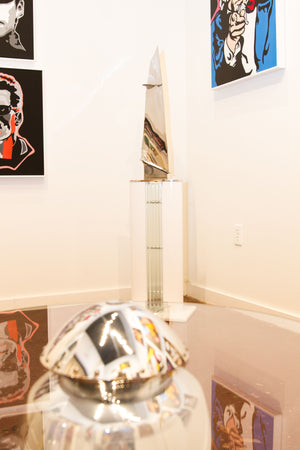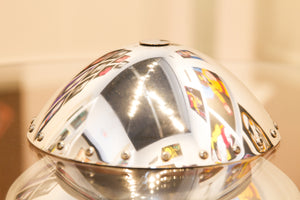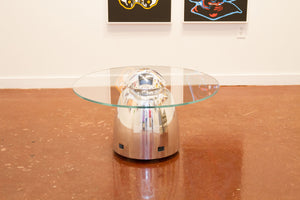 Boeing 737 Nose Cone Coffee Table
This piece is a very special one! It was designed and polished by Oscar and Bob contributed to its engineering design and aesthetics. 
It is fully polished and accented with a 1/2" tempered starfire glass top. Starfire is a low iron glass which reduces the iron content giving the glass a lighter green/teal edge. The glass top is sandwiched to a custom 1/4" aluminum disc and the Nose Cones top cap. The base is off set 1.5 from the floor via 2" delrin base rods and aluminum circles fastened via stainless steel screws to the interior workings of the cone. 
Call us or reach out to us via our contact form if you have any questions about your next custom built art piece and to obtain pricing: Click Here! 
Note: This aircraft part is subject to some minor wear and tear from years of usage. It may contain small dings. It has been inspected and is free of major dents or any serious damage.