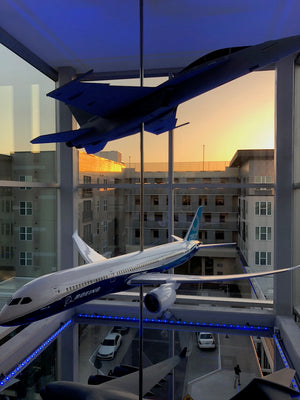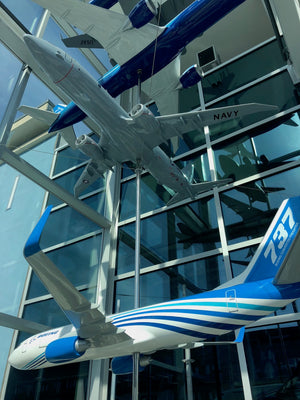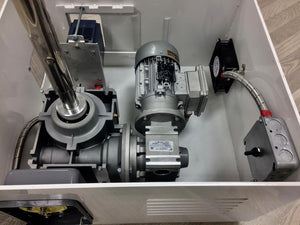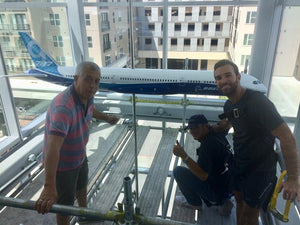 Boeing Rotating Display
Boeing is one of the leading Design, Manufacturing and Sales airplane companies in the World and it was quite a privilege to custom build and install this Rotating Display including their top airplanes and helicopter.
Eight of Boeings top aircraft that include the 787 Dreamliner, F-18 SuperHornet Fighter Jet and the Ch-17 Chinook Helicopter were manufactured by a subcontractor. We manufactured a very technical custom rotating display that is integrated into the first floor. The display box was acid etched, primed and powder coated white. The entirely custom display box includes a motor that turns the airplanes at one revolution per minute, a time clock, fan, power supply and an ECU. The airplanes were done by others and they contain a center stainless steel pipe running all the way from the ceiling to the custom display box. The Stainless steel pipe also contains stainless steel cables running every 6' in a 360 degree axis from the ceiling down to the floor to reduce the swinging of the airplanes. 
Reach out to us via our contact form if you have any questions about your next dream project and to obtain pricing: Click Here!