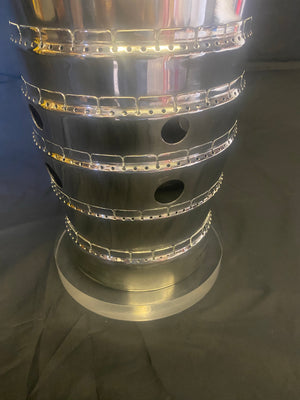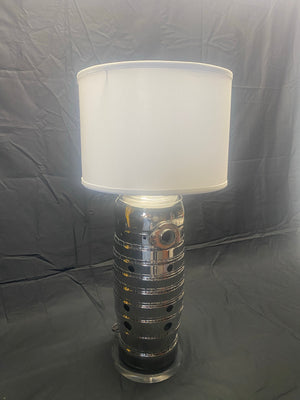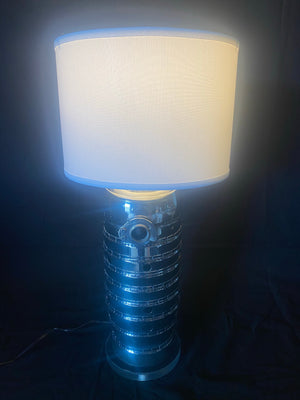 Combustion Chamber Lamp
This beautiful Burner Can came from a Pratt & Whitney JT8D Engine and was meticulously polished to a glistening shine!
The Pratt & Whitney JT8D engine made it's inaugural flight in 1963 and was widely popular among airline manufacturers of that time. It was used on airplanes such as Boeing 727 and 737 and McDonnell Douglas DC-9 and MD-80. 
The Burner Can has over 10 hours of polishing and is shined to perfection! Standard lamp shades are included and it is fitted with an 1" thick polished acrylic lexan base. A 1/2" stainless steel brush finished or 1/2" aluminum base is also an option at no extra cost.
Reach out to us via our contact form to receive back a picture of your future Burner Can and lamp shade and to obtain pricing: Click Here! 
Note: This aircraft part is subject to some minor wear and tear from years of usage. It may contain small dings. It has been inspected and is free of major dents or any serious damage.