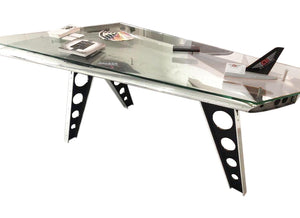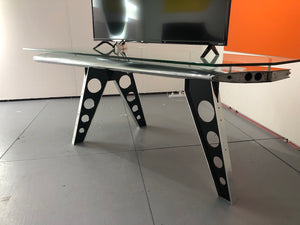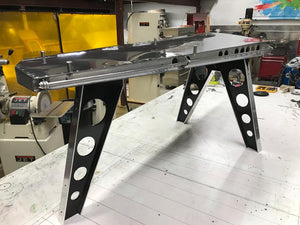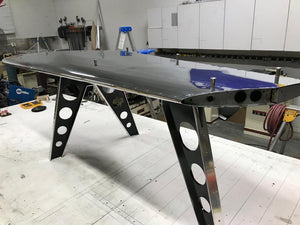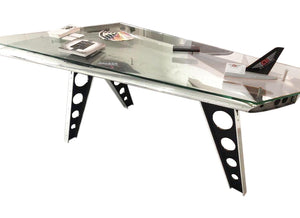 Cessna 172 Tail Desk
This amazing tail piece came from the widely popular Cessna 172. The Cessna 172 is a single propeller driven four seat civil aircraft with a high fixed wing. It made it's first flight in 1955 and is still considered one of the safest planes in the skies today.
This desk was striped of its original paint and the entire piece was mirror polished to a high shine. The legs are fitted with polished aluminum revels and powder coated satin black. The glass top is 1/2" star fire tempered. Starfire is a low iron glass that greatly reduces the green edge to a light teal.  This is one of our favorite pieces and we hope it's one of your favorites too!
A special thank you to 11 Art Gallery  for our partnership at Scope Miami 2019!
Reach out to us via our contact form if you have any questions on your next custom built art piece and to obtain pricing: Click Here!
Note: This aircraft part is subject to some minor wear and tear from years of usage. It may contain small dings. It has been inspected and is free of major dents or any serious damage.