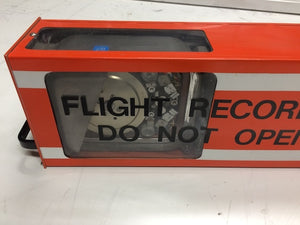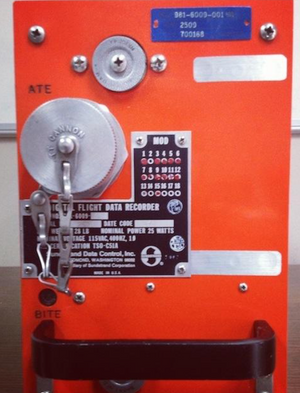 MD80 Apple 4K Docking Station
We are very excited to present to you a McDonnell Douglas 80 Black Box iPhone Docking Station. McDonnell Douglas is an American Aerospace company that was formed as a merger between McDonnell Aircraft and Douglas Aircraft company in 1997. They have produced a number of very significant aircraft including the DC-8, DC-10, MD-80. the F-15 Fighter Jet and the F-18 Hornet Fighter Jet.  
This Black Box was salvaged and restored to it's original specifications. A diagonal hole was cut through the recorder to expose it's very interesting inner workings and a clear plexi-glass top and front were added. The Black Box comes with a brand new Apple 4k integrated into the Black Box and ready to enjoy! Stream movies and shows from an original aircraft part! 
Reach out to us via our contact form if you have any questions this Black Box or your next custom built art piece and to obtain pricing: Click Here!