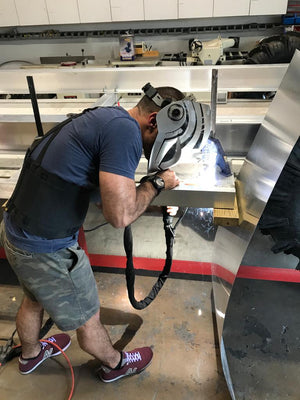 Military Trailer Display
The United States Military is the most ferocious and respected military in the World and it was an honor to manufacture this custom Display Trailer for a truly heart-pounding aircraft!
This project was fabricated in conjunction with Atlantic Models and it looks exceptional! We wish you could see the beautiful aircraft that was created that sits on top! But it is Top Secret material. 
Reach out to us via our contact form if you have any questions about your next dream project and to obtain pricing: Click Here!